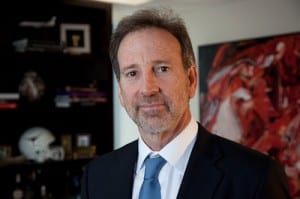 Former U.S. Ambassador Antonio Garza is Counsel in the Mexico City office of White & Case and serves as Chairman of Vianovo Ventures.
Ambassador Garza's professional expertise, drawn from more than three decades in business, law and public diplomacy, affords his clients the breadth of experience so vital to effective cross-border and global business ventures.  His keen understanding of Mexico and Latin America affords his clients highly personal, multi-dimensional and multi-jurisdictional capabilities that span the U.S., Mexico and Latin America.
Counsel, White & Case LLP (Mexico City, Mexico) 
White & Case LLP is a leading global law firm with lawyers in 41 offices in 28 countries. Among the first U.S.-based law firms to establish a truly global presence, White & Case provides counsel and representation in virtually every area of law that affects cross-border business. The firm's clients value White & Case's extensive global network and rely on the firm for complex cross-border transactions, arbitration and litigation provided by our global practices.
Ambassador Garza provides highly personal and tailored advice to corporate and organizational leaders aimed at delivering the insight and strategy necessary to win in the global marketplace.
The Ambassador's services through Vianovo Ventures include:
Customized market and political intelligence; and
Extensive analysis and insight into the political, legal, and regulatory climate affecting business' operations in a new or emerging market.
Whether an executive or firm already enjoys an extensive global footprint or is testing the waters of market expansion into Mexico, Latin America or the U.S., Ambassador Garza brings unique capabilities, expertise and networks to meet the challenging demands of cross-border business development.
Connect with the Ambassador