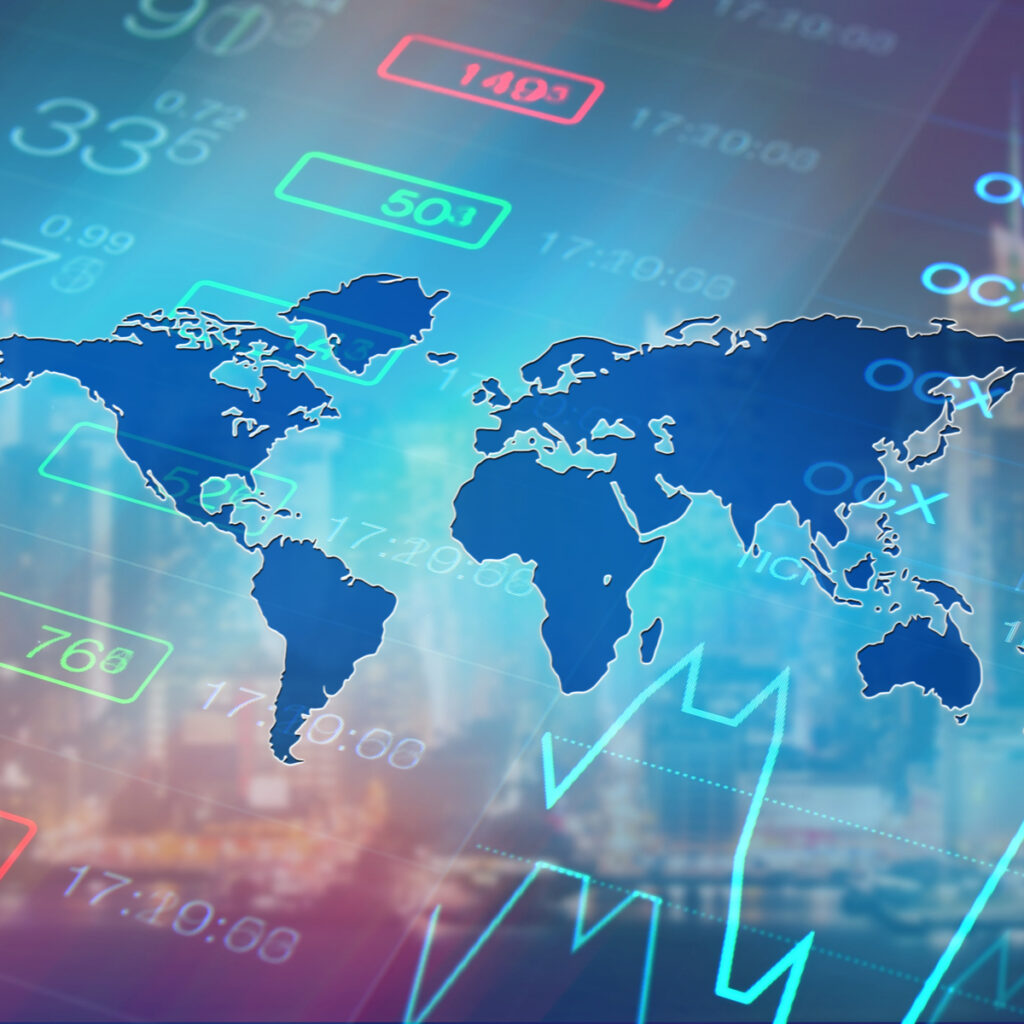 A sweltering summer, and market fall.
This past Monday, the Trump administration delayed the full onset of another round of tariffs against consumer goods from China through December. It was welcome news, but not enough to reverse current market trends or to keep China from promising countermeasures. By all indicators, the global economy is steadily cooling down and the United States and other major economies are inching toward a contraction.
Despite these conditions and the delayed onset of some tariffs, the Trump administration did slap 10 percent tariffs on Chinese agricultural products. It's the latest move in the tit for tat tariffs, which have left U.S. farmers and manufacturers struggling. While the trade battle appears to be slowing down trade worldwide, Mexico has emerged as a beneficiary in the short term. Since the trade dispute has picked up steam, so have Mexico's exports. So much so, that Mexico surpassed China as the United States' top trading partner for the first six months of 2019.
Yet, U.S.-Mexico trade will be on sturdier ground if the U.S.-Mexico-Canada trade agreement can make it through the United States' Congress. The holdup on its passage comes amid a back and forth between House Democratic leadership and the Office of the Trade Representative, regarding changes to labor, climate, enforcement, and pharmaceutical provisions. Yet, while the USMCA may be slow moving, it has avoided previous flare ups from the earlier trilateral negotiations, and escaped the spotlight so far in the democratic campaigns. September is the earliest possible chance that the agreement could be put to a vote, but with a window of only a few weeks, it's possible that the timeline gets pushed further. Meanwhile, both Canada and Mexico have begun taking steps to move the agreement forward in their respective legislatures.
Beyond the bilateral issues, Mexico's President Andrés Manuel López Obrador is also handling a full domestic agenda. On the energy front, Pemex's primary project continues to be the Dos Bocas refinery, with the government recently awarding construction contracts to six companies. Yet even with steps forward, it is still unclear how Pemex will complete the project in the outlined tight timeline and budget. Meanwhile, on the electricity front, the news has been challenging. CFE is currently facing a natural gas emergency in the Yucatán peninsula, as natural gas demand has exceeded supply. So far, the peninsula has suffered three blackouts this year. While on the opposite corner of the country, Baja California is also facing blackouts due to high electricity demand.
Other issues in Mexico have also continued to simmer. The security situation continues to worsen, with Mexico's murder numbers hitting their highest recorded levels ever this year and almost three out of every four Mexicans report that their city is unsafe. So far, the new National Guard has been unable to quell the violence and, with no other changes appearing on the horizon, it seems unlikely that the situation will dramatically improve anytime soon. Security is also likely to continue weighing heavily on López Obrador, with 52 percent of surveyed Mexicans reporting that the administration could be tougher on crime and violence.
Lastly, Central American immigration continues to be another big issue. Since this past May, when the Trump administration suspended impending tariffs and Mexican officials increased migratory enforcement, the National Guard has assisted migration officials and helped boost apprehension numbers. In June, Mexican migration authorities apprehended more than 19,000 individuals, which was the most monthly apprehensions in the past 13 years. Yet while Mexico is deporting thousands of foreigners, it's also receiving thousands more. As part of the Migrant Protection Protocols, the U.S. program that sends asylum seekers back to Mexico to wait during their U.S. asylum cases, the country has already received more than 30,000 people.
Here at White & Case we were recently recognized by Law360 as Number 1 in the Global 20. On a more personal note , a few days ago, I had the pleasure of speaking with Texas Monthly. We talked about U.S. and Mexican politics, immigration, NAFTA, and what to watch for the next generation of Texas voters. I was also recently honored by my alma mater, the McCombs School of Business at UT Austin.
As all these issues continue to develop across Mexico and the United States, I look forward to staying in touch and hearing your thoughts via Twitter, Facebook, or LinkedIn.
Sincerely,

Antonio Garza
Please enter a valid email address.
Something went wrong. Please check your entries and try again.